A "Quin

ta da Compostage

m" é um jogo lúdico e pedagógico de grandes dimensões qu

e visa aprofundar

a temática da compostagem, através de dinâmicas criativas e didáticas. 
The

"Composting Farm"

it's a playful pedagogical game that aims to deepen the thematic of composting, through creative and didactic dynamics.
Imagem do Jogo. 
Game image.
Lona 3x3 metros. 
Canvas 3x3 meters.
Cartas do Jogo. 
Game cards.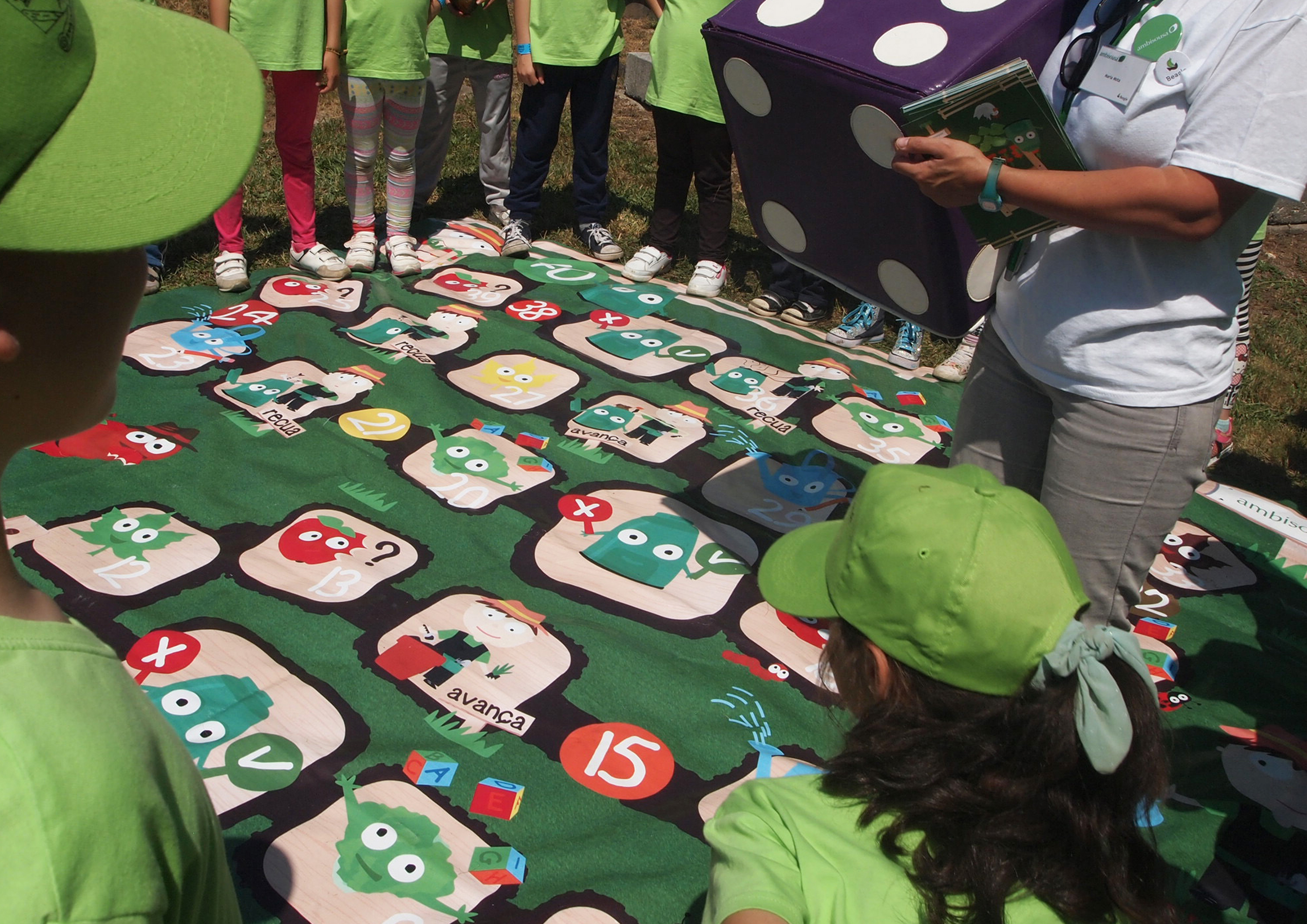 Obrigado!
Thanks for watching!

:)